The first time I went to watch a match at Deepdale was, I think, a reserve team game towards the back end of the 1967/68. I didn't manage to get to a first-team match until the following season.
On 14th September 1968, North End played at home to Charlton Athletic in the old Second Division. I recall that it was a sunny day and that we went one down.
Whether or not it's misplaced optimism that you have when you're nine years of age, I do remember that I couldn't envisage PNE losing the game and indeed that optimism was well-founded as a guy called Willie Irvine popped up to get the equaliser and earn the Lilywhites a 1-1 draw.
When youngsters first get into football, more often than not they want to be a striker and so, as Willie Irvine had scored that day, he became my first PNE idol.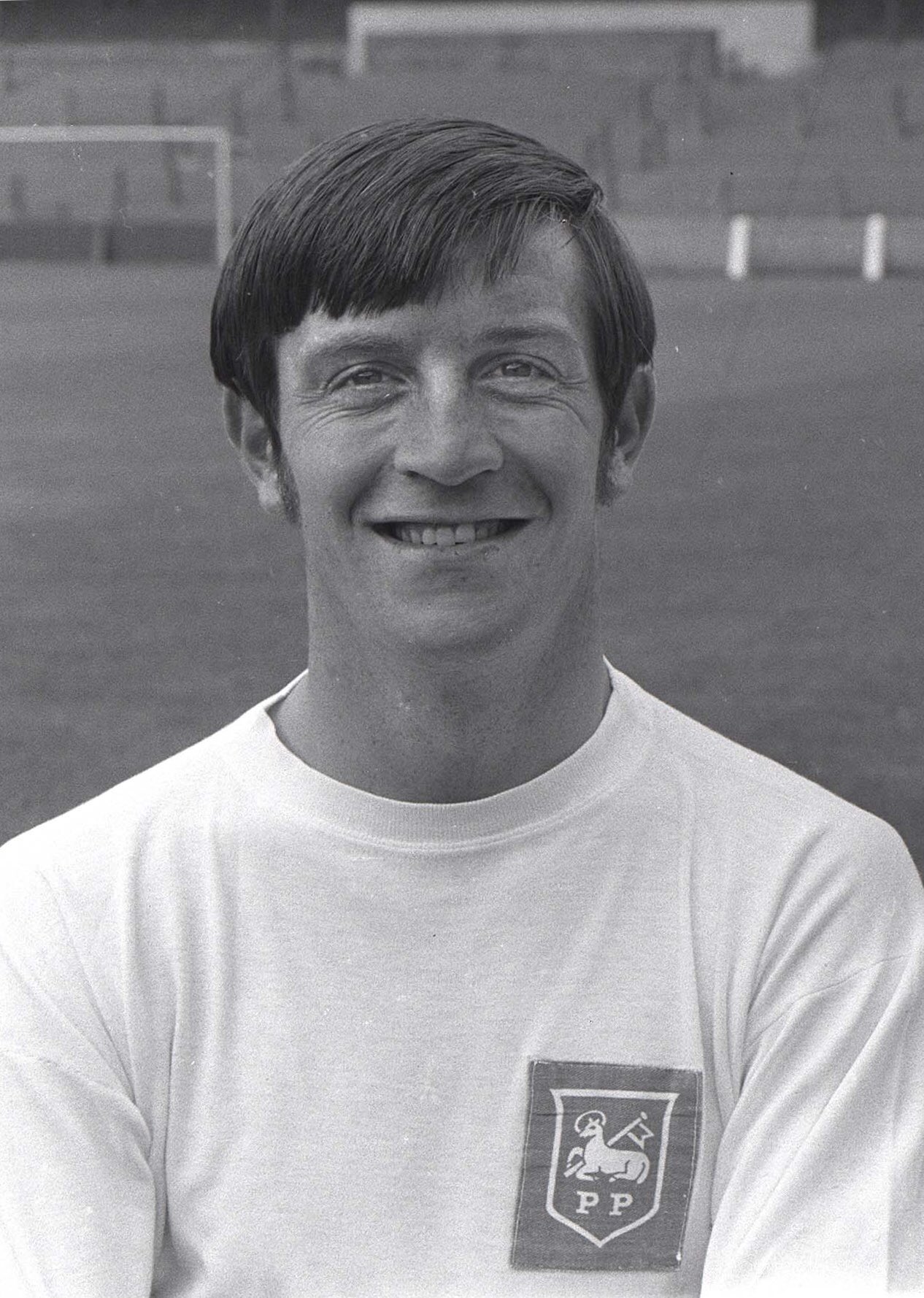 The only other match I can recall that season was a home FA Cup 3rd round tie against Nottingham Forest who at the time were in the First Division and whose star player was a guy called Ian Storey-Moore. There were over 30,000 in Deepdale that day and North End ran out 3-0 winners. Willie Irvine, cementing his place as my hero, scored 2 with Derek Temple (see Everton team 1966 FA Cup Final) getting the other.
In the next round, PNE drew Chelsea at home and drew 0 – 0. In the replay, Chelsea were winning 2 – 0 when the floodlights failed and the match was abandoned. The replay was replayed during a midweek afternoon and PNE were winning 1 – 0 until injury time when Chelsea scored twice to win the tie.
The following season, 1969/70, was a landmark one for North End as they were relegated to the third tier for the first time in their history.
This was made all the worse by the fact that the last home match was a 3-0 defeat to Blackpool who were subsequently promoted to the First Division as a result. North End's manager, Bobby Smith, was sacked resulting in Alan Ball Senior taking over for the 1970/71 season. Willie Irvine wasn't one of Ball's favourites and went on loan to Brighton, eventually signing permanently for them in July 1971.
Willie Irvine's career with North End comprised 81 appearances, with him scoring a total of 27 goals.
The other great thing about Willie Irvine was that he was a full international, representing Northern Ireland, something unusual at that time for a Second Division player (in fact, PNE had two full internationals at that time, the other one being Alan Kelly Senior – an absolute legend).
Whilst Willie's Irvine's time at PNE only lasted from 1968 to 1971, he was and always will be my first idol!
Thanks for reading, I hope this piece, for those of you old enough to remember, brought back some fond memories. For those of you who aren't old enough to remember, I hope you learned something new about the history of Preston North End football club and finally, don't forget to listen to the latest From the Finney Meets… episode with Simon Grayson.